Murkland: Decorating Rosie's lot
Please note I'm currently working on the new site. I didn't want to take the site offline though, so you can still visit it. However me working on the site while it's still online means a lot of the pages will appear wonky. But not to worry, it won't take too long.

July 9, 2017 - 08:50pm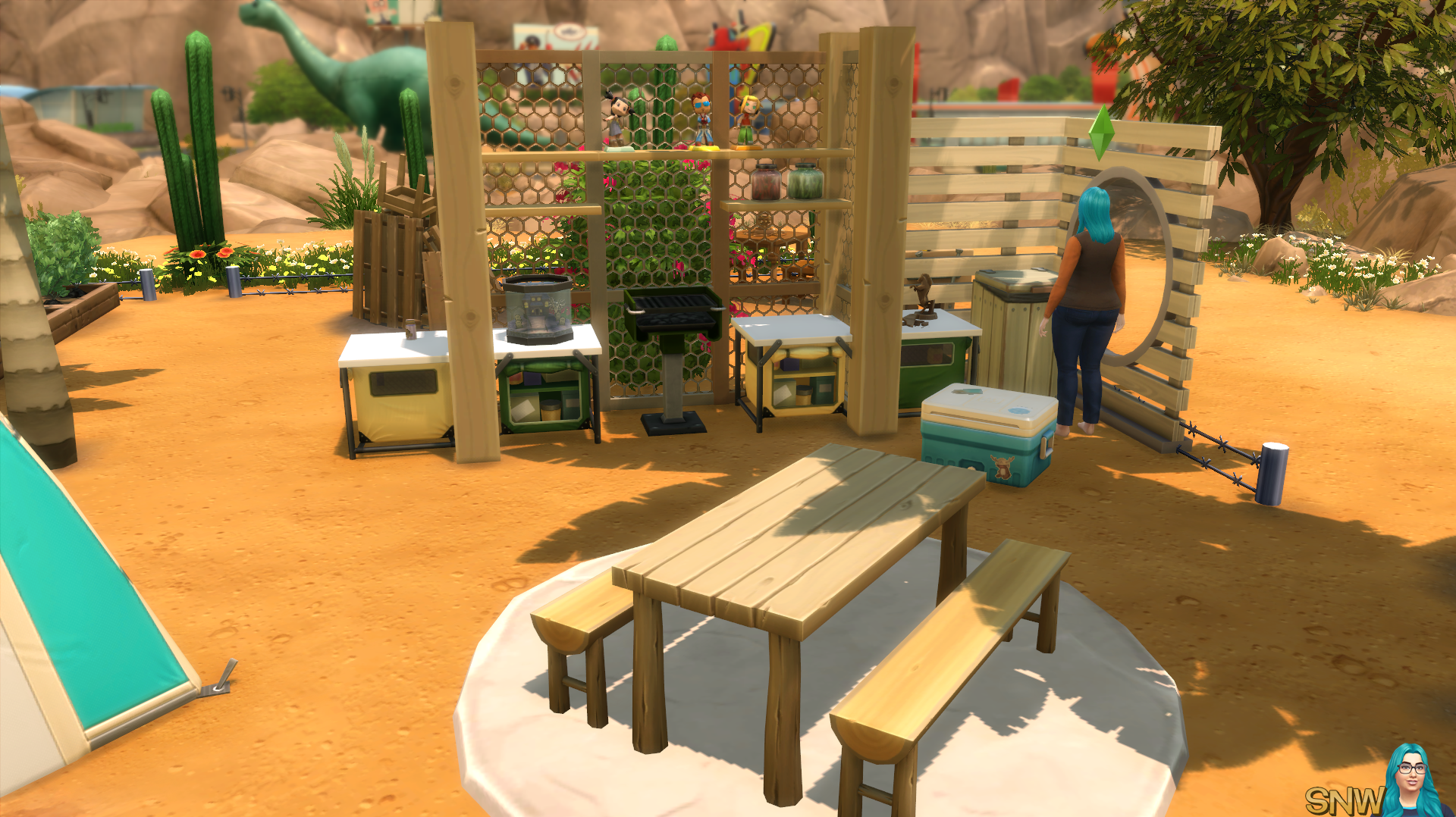 Did some "redecorating" lol. Hope this is all okay. But from what I understood this should be fine 😀 Used some room dividers as faux walls, and used MOO for the shelves on the existing kitchen structure, so I can place some decorative items. Also changed the colour of some items, so it fits Rosie a bit more. And added a stone "rug" for fun.