Tacky Holiday Sweaters: pick your favourite
Please note I'm currently working on the new site. I didn't want to take the site offline though, so you can still visit it. However me working on the site while it's still online means a lot of the pages will appear wonky. But not to worry, it won't take too long.

Tuesday, November 4, 2014 - 17:17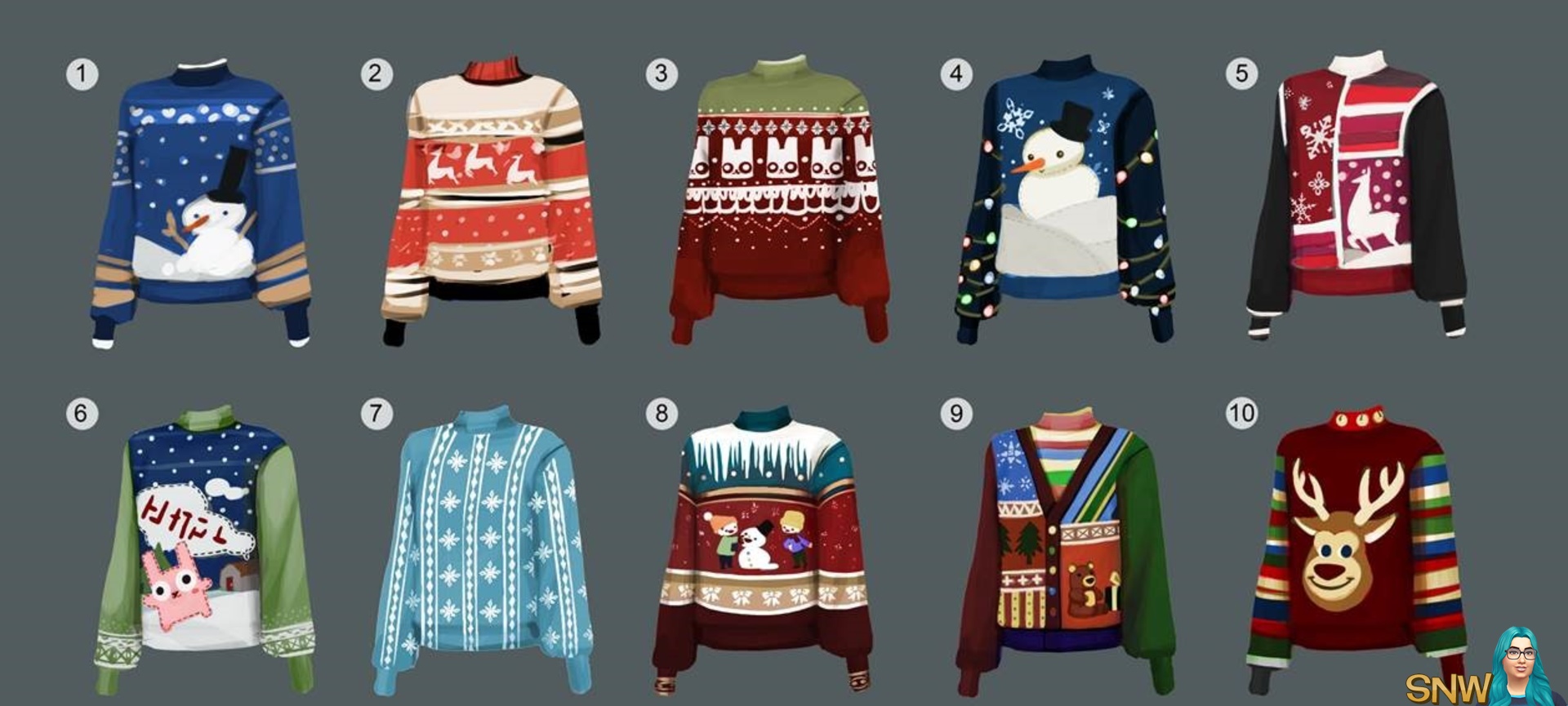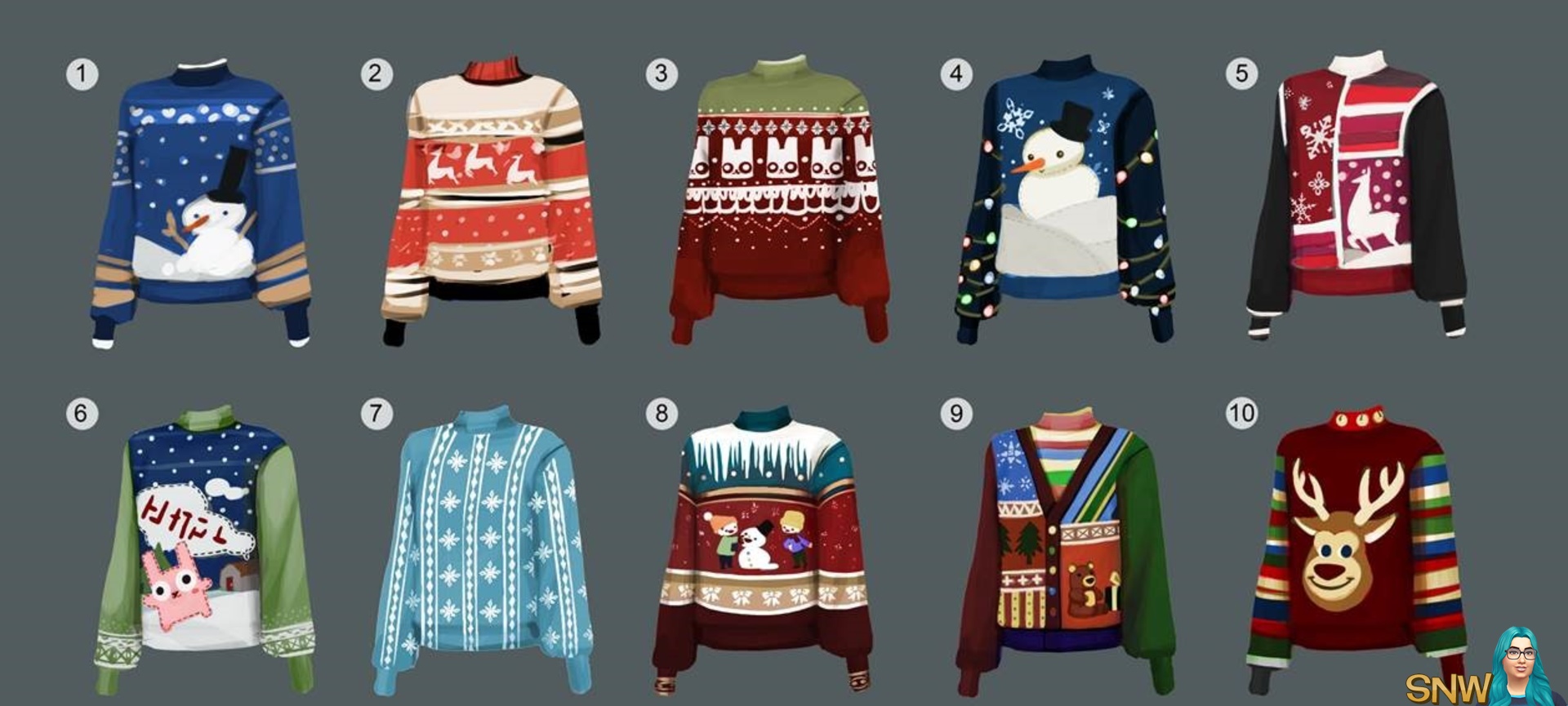 The Sims team has posted a thread on the official forums, asking us to pick our favourite design from the above picture. I honestly cannot choose, I just want them all. Yes I know that sounds greedy, but they're so adorable! If I have to pick favourites, it's 3, 6, 2, 10, in that order. The Sims team will make the winning sweater for us in December!
Hello Simmers! It's November and the holidays are approaching rapidly! To get into the giving spirit, we'd like to make a tacky (cheesy) holiday sweater for you all! Here are some concepts we have drawn up. Tell us which one you'd most like to inflict on your Sims this holiday season. Santa will deliver it in December!